photos by:  Casey McCarty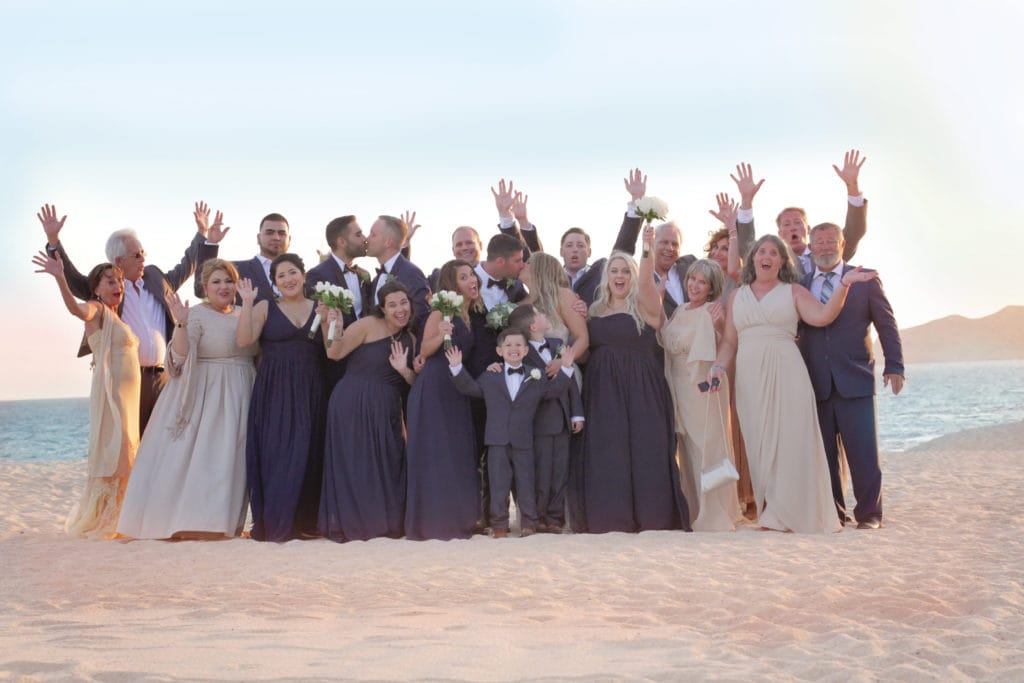 Not so long ago, I was interviewed to potentially be the wedding planner for a very unique event!  Not only was it going to be a destination wedding but there would be two couples getting married at the same time! The client's dream for the special day was ocean view (toes in the sand), all-inclusive and stress free.    Specializing in all-inclusive destination weddings made these requests easy for me to take on.   The couple's hired my services and while I searched for the perfect destination they came up with a name for the double wedding. They decided on The Double Knot.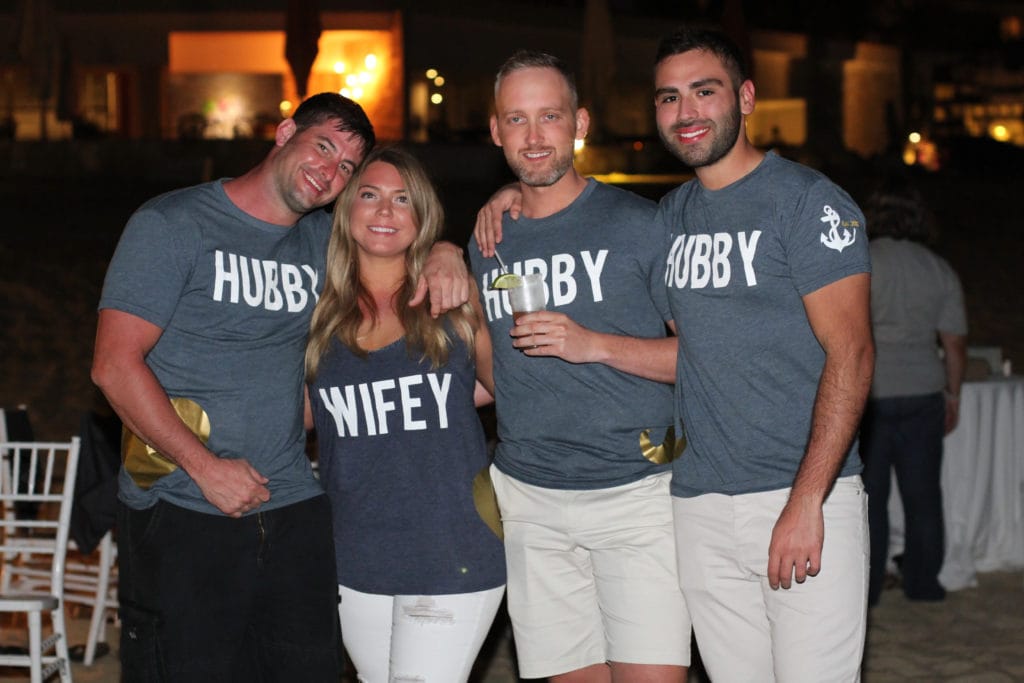 The couples originally said they did not want a wedding in Mexico as they had recently attended a family member's destination wedding in Cancun and they wanted their day to be different.   After learning more about the couples and what they each were envisioning, I felt that Cabo San Lucas, Mexico would be perfect for them.  I am particularly fond of Mexico because of the ease of travel and the variety of amazing all-inclusive resorts to choose from.  I suggested Los Cabos, as it has a completely different feeling from Cancun.  The climate is completely different in Cabo from Cancun, it is arid and dry vs tropical, it is truly a completely different taste of Mexico with all the benefits of having a wedding in Mexico.  I knew that the weather would be amazing in Cabo in February!!   I recommended 3 different properties for the couples to choose from. They settled on Dreams Los Cabos Resort. While this newly renovated property is not a huge resort, it is nicely spread out and has great spots for a picturesque wedding! After booking the resort, room blocks were quickly set up and save the dates were sent!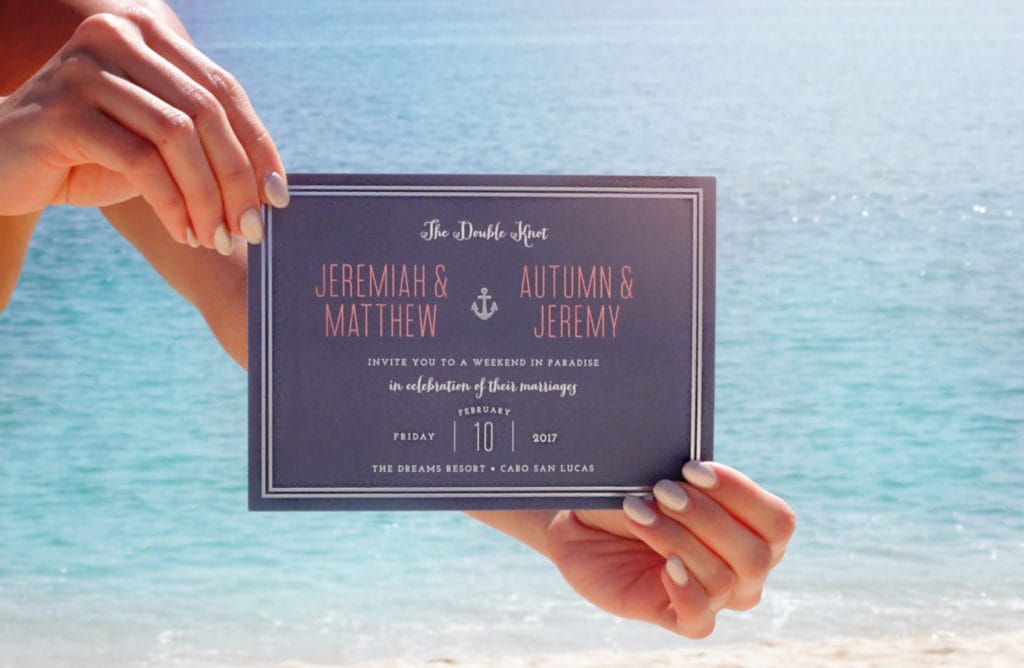 Throughout the next year, many details would be thought through and planned out. Reception meals were selected, ceremony floral was designed, excursions were planned and welcome bags were assembled. Being a travel agent in addition to wedding planner, I was able to help all 60 guests with room reservations and coordinate with the resort transportation to and from the airport. With all of the thoughtful details from custom koozies to escort card bottle openers and the important aspects like a photographer and flavor of cake, the Mexico destination wedding came together at a remarkably low price.   We were able to plan a double wedding for 60 guests for a budget that was 1/2 the cost of what an average wedding in the US would run.  This included hiring The French Connection Events destination wedding planning services!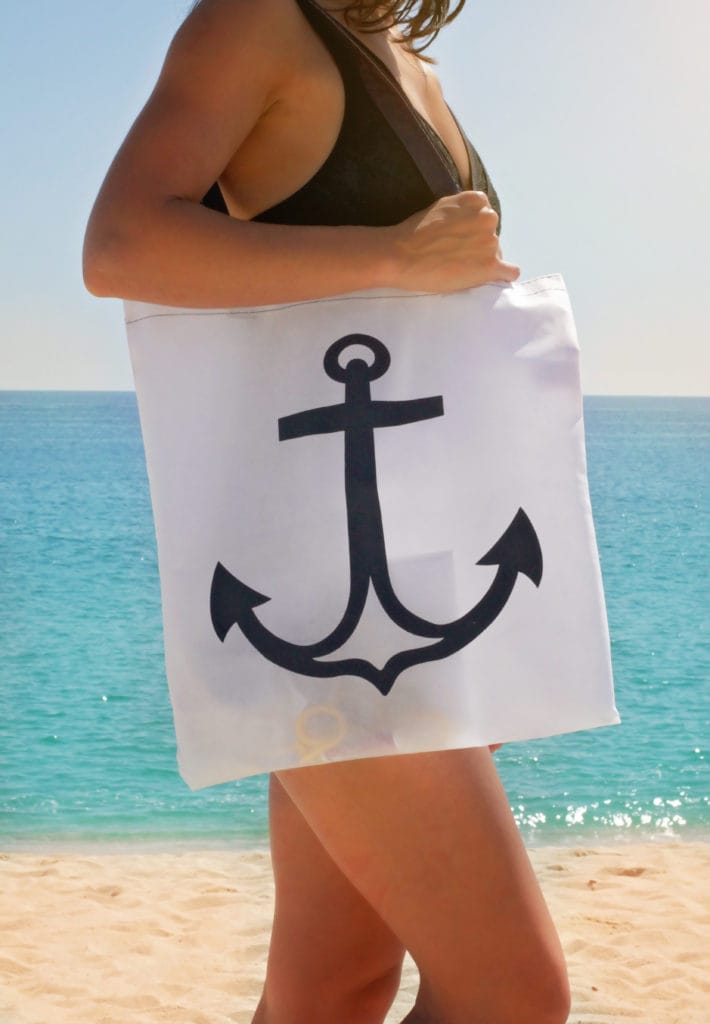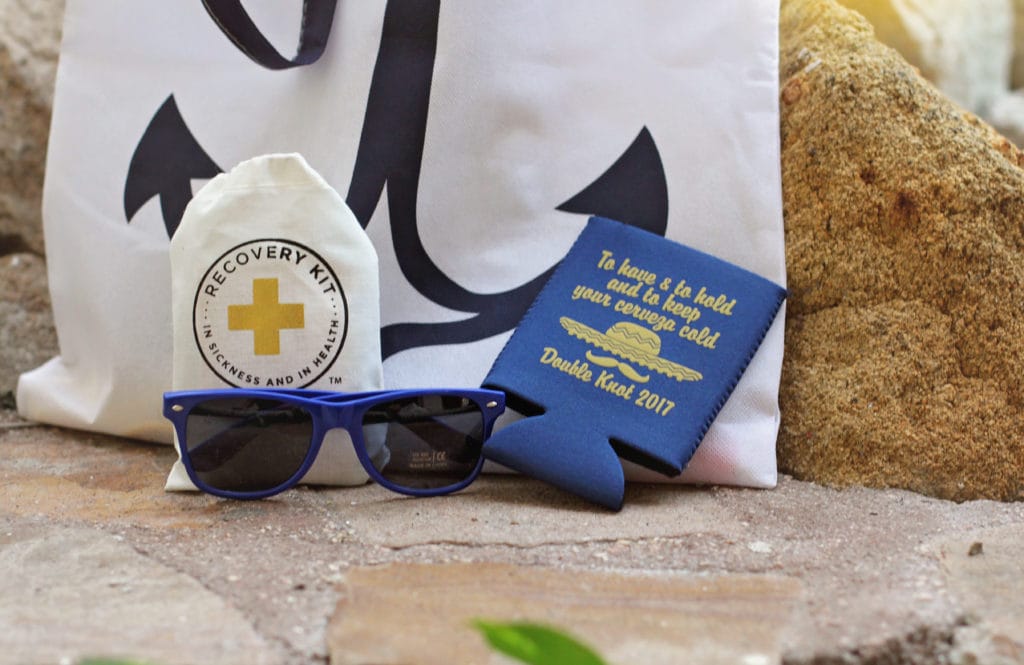 What makes planning weddings so satisfying is the gratitude clients have for helping them make their dreams come true! Both couples were busy professionals with conflicting schedules, not allowing them time to sit down and plan every aspect of a wedding. Not knowing "where to even begin planning a wedding in Mexico," I was trusted to bring their dreams to reality.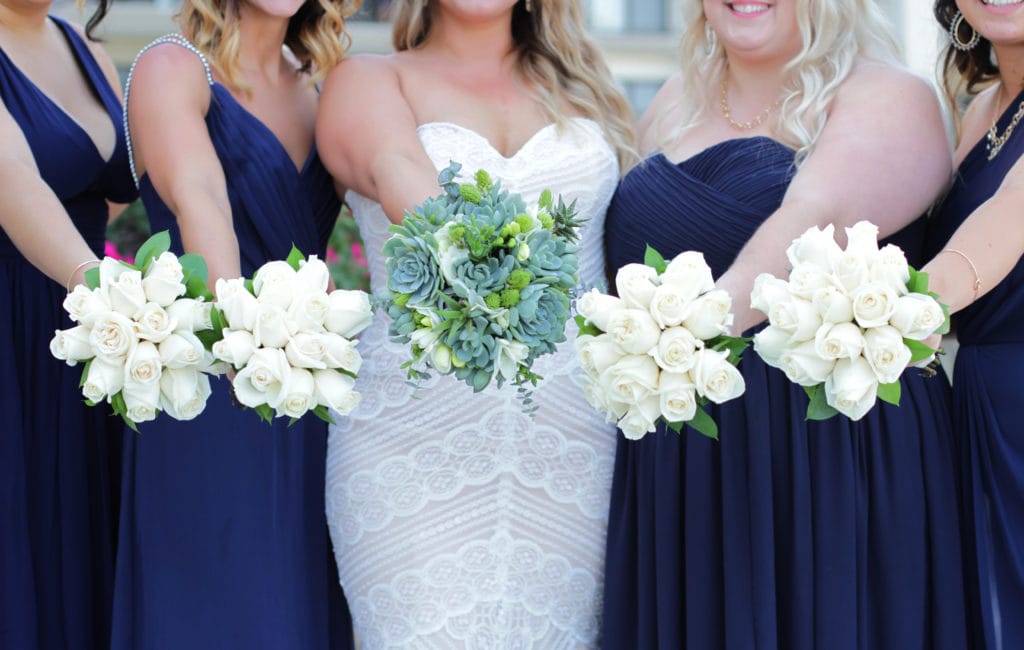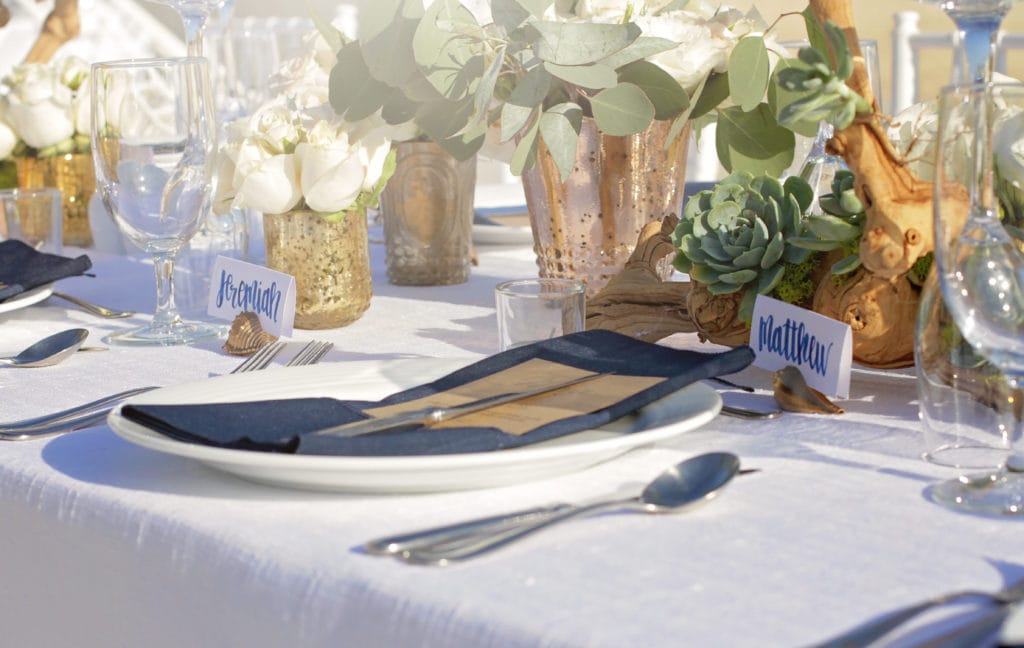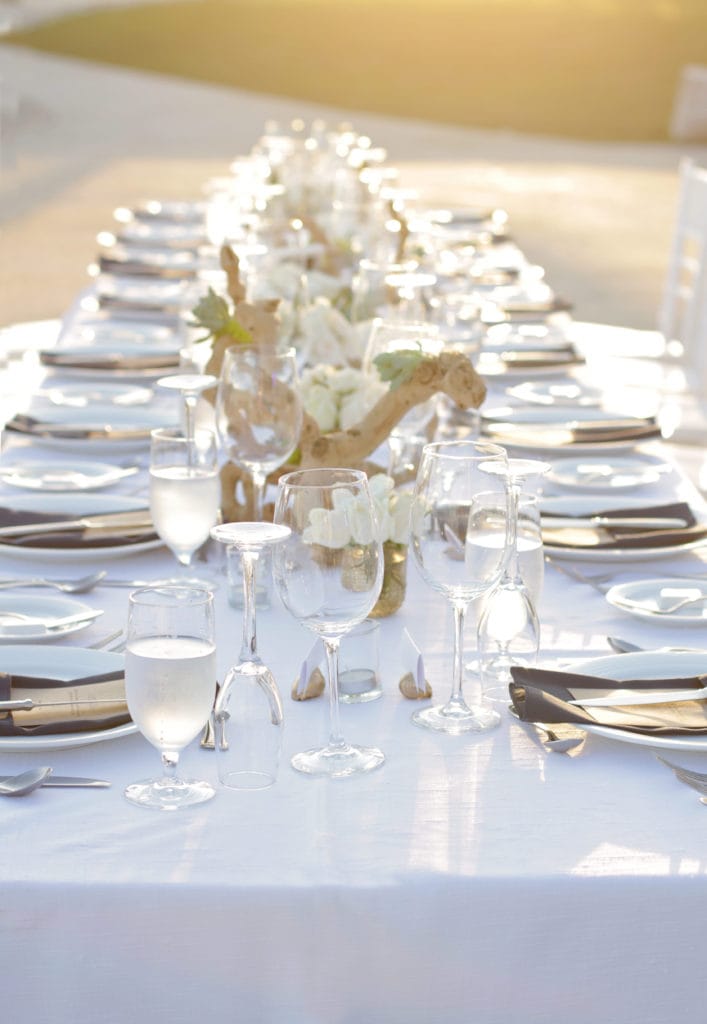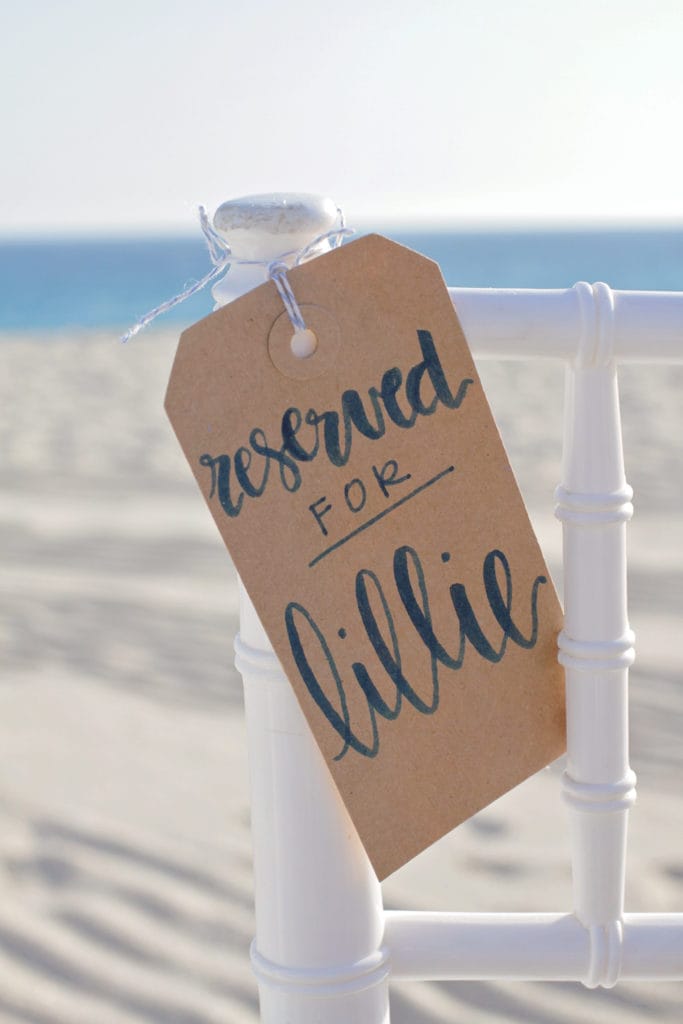 The Double Knot Wedding was a dream come true for so many people. I will forever remember the time spent working with both couples to achieve such a beautiful wedding. A destination wedding is like a mini-vacation for all those attending to celebrate the love between two people or in this case, four! One thing I always tell people is "no one ever says they HAVE to go to a destination wedding" this is because it is more than just a couple of hours celebrating. It is truly an experience!